Self-care is for everyone – even for the most special man in your life. A good start to improve one's well-being by, ultimately, helping manage stress and enhance one's confidence is good grooming. It isn't reserved for just women! It's essential to break out of that stereotype and make time for a daily ritual that will spark joy. This Father's Day, it's time for an upgrade with thoughtful gifts from Baylis & Harding. Don't know where to start? We've got you covered!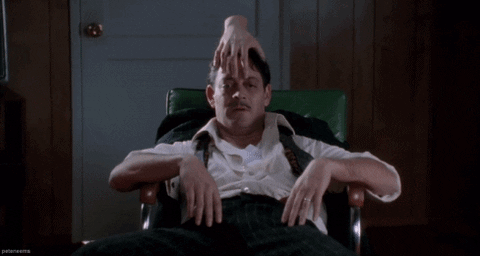 Baylis & Harding's Black Pepper and Ginseng Diffuser
Relax and unwind with Baylis & Harding's Black Pepper and Ginseng Diffuser after a hard day's work. Infused with the perfect blend of spicy black pepper, warm cedarwood, and fresh pine needles – with notes of bergamot and a stimulating touch of ginseng for a subtle sharpness. It's a simple and elegant way to fragrance the home for an inviting ambiance with a beautiful glass jar that doubles as home decoration. This delicate and comforting scent will remind your father of nostalgic memories with the family up in the mountains. Better yet, make new memories with this timeless classic – best enjoyed with a glass of red wine and his favorite novel.
Fuzzy Duck Collection: Men's 2 Bottle Set in Rack
The limited edition Fuzzy Duck Collection includes a luxurious hand wash and hand lotion that will look perfect in his bathroom counter. The invigorating duo, especially formulated for men, has a musky and masculine scent that will revitalize his senses. It's best to be incorporated in a daily routine or for post-sport grooming. It's also a great addition to his overnight grooming kit whether he's traveling to a new place for business or leisure – creating a country retreat feel.
It's easy to put aside self-care and regard it as a trivial form of self-indulgence but it's not just a simple day-to-day activity; it's a mindset that leads to productivity and overall well-being. Embracing the need to take time for one's self begins with simple steps like taking that extra time in the shower to get ready in the morning. For the man who has devoted his life to nurture your growth and provide you with a beautiful life, pamper him the best.
From the heart of England, Baylis & Harding makes affordable luxury possible. Beautifully packaged and fragranced, gifts surely are opened with delight. They offer generosity – bottled – with a little bit of indulgence, making life special.
To be updated on exclusive products from Baylis & Harding and more gift ideas, follow Rustan's The Beauty Source on Facebook and Instagram.